Discover more from Huddle Up
A 3x weekly newsletter breaking down the business and money behind sports. Join 100,000+ subscribers.
Over 119,000 subscribers
How One NBA Player Turned A $350,000 Salary Into $600M
A story about the richest NBA player you've probably never heard of.
Every morning I write an email discussing the business and money behind sports. If you would like to receive it directly in your inbox, subscribe now.
Friends,
On Sunday night, I tweeted out asking who the greatest athlete investor of all time was.
With 425 people submitting answers, you'd think there would be some diversity. Instead, it seemed like every other answer had some combination of Magic Johnson, Michael Jordan, Kobe Bryant, or LeBron James. But one answer in particular stuck out:
The story of how one NBA role player turned a $350k salary into $600M.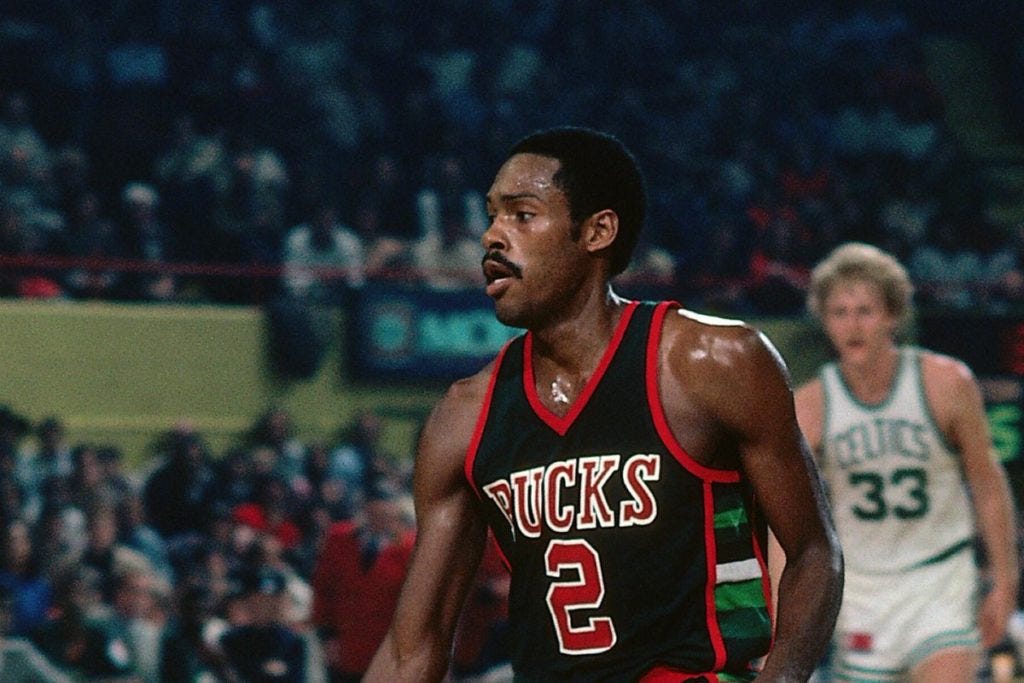 Born and raised in Chicago, Ulysses Lee "Junior" Bridgeman played collegiate basketball at the University of Louisville before eventually being selected in the 1st round of the 1975 NBA Draft by the Los Angeles Lakers (Source).
Bridgeman's tenure with the Lakers didn't last long. Shortly after being selected, he was included as an asset in a trade that sent Kareem Abdul-Jabbar to the Lakers and Bridgeman to the Milwaukee Bucks. Bridgeman wasn't a superstar, but with a career total of 11,500 points and almost 3,000 rebounds, he certainly wasn't a slouch either. Playing 10 years with the Milwaukee Bucks and 2 years for the Los Angeles Clippers, Bridgeman excelled as the sixth man (Source).
From a financial perspective, NBA paychecks weren't what they are today. The majority of athletes made more money off endorsements than they did through their contract. Bridgeman, as a role player, wasn't as fortunate earning no more than $350,000 in a single season. Enough to live comfortably, but certainly not what you expect for an NBA player.
Here's where it gets interesting..
In an effort to prepare himself for life after basketball, Bridgeman spent his offseason working at a local Wendy's drive-through to learn the business model of fast food restaurants. While other players were taking advantage of offseason freedom, Bridgeman was putting in the time and essentially building his empire. By the time retirement came, Bridgeman had already purchased three Wendy's.
Seeing an opportunity to scale the business, he doubled down investing in over 160 locations over the next 20+ years. He also invested in the Chili's franchise, owning more than 120 at one point (Source).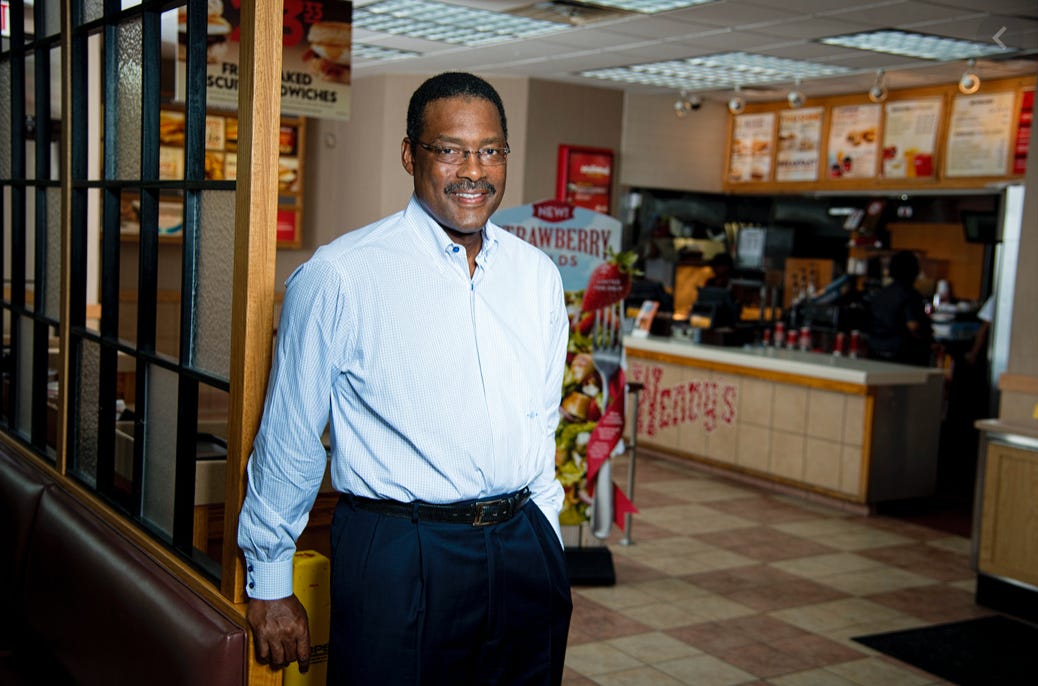 Over time, Bridgeman amassed a portfolio of 360 restaurants in 16 states but eventually set his sights on a bigger opportunity (Source).
In 2016, as part of a bottling and distribution deal with The Coca Cola Company, Bridgeman agreed to sell off his Wendy's and Chili's franchise locations. The agreement with Coca Cola named him just the third new independent bottler to join the brand in recent decades and also granted Bridgeman exclusive operations that "span most of Kansas, a significant portion of Missouri, a little over half of Illinois and a small part of Nebraska" (Source).
The Coca Cola deal was a dream for Bridgeman, who had been fascinated with the business since his playing days and later went on to purchase additional bottling rights within Canada. All in, it's estimated that Bridgeman has built up a net worth of over $600M - not bad for a role player (Source).
It often feels like we're constantly fed the astonishing facts about athletes mismanagement of money. It's super refreshing to hear stories of players recognizing the opportunity they have in front of themselves and putting in the hard work and self-education that's necessary to transition themselves from player to business titan.
If you enjoyed today's email, subscribe now to receive future emails directly in your inbox.
Extra Credit
Today's extra credit is a 6-minute profile on the playing & business career of Junior Bridgeman, courtesy of Sport Illustrated's "Pro-Files: Meet the MVPS that became CEOs" video series with Fortune.
Throughout the interview Junior's extreme humbleness, hard-working attitude, and impressive personality stuck out to me - I think you'll enjoy this one.
Want To Submit A Topic? 
As we continue to get inbound request regarding specific topics, we'd like to create a streamlined process. Please use the form below to submit potential topics for Huddle Up to write about. If we select your topic, we'll give you a shoutout!