How One NFL Executive Made $10M+ By Outsmarting His Own Team
The story of one NFL general manager negotiating his way to a 20-year, 8-figure payday.
Every morning I write an email discussing the business and money behind sports. If you would like to receive it directly in your inbox, subscribe now.
Friends,
Last week I told the story of Ozzie and Daniel Silna, the brothers who made $800M as basketball team owners without ever actually owning an NBA team. Since so many people enjoyed it, I've decided to detail another historic sports business deal this week: How Mike Lynn, the Minnesota Vikings General Manager from 1975 to 1990, negotiated a deal that paid him ~$1M a year two decades after his retirement.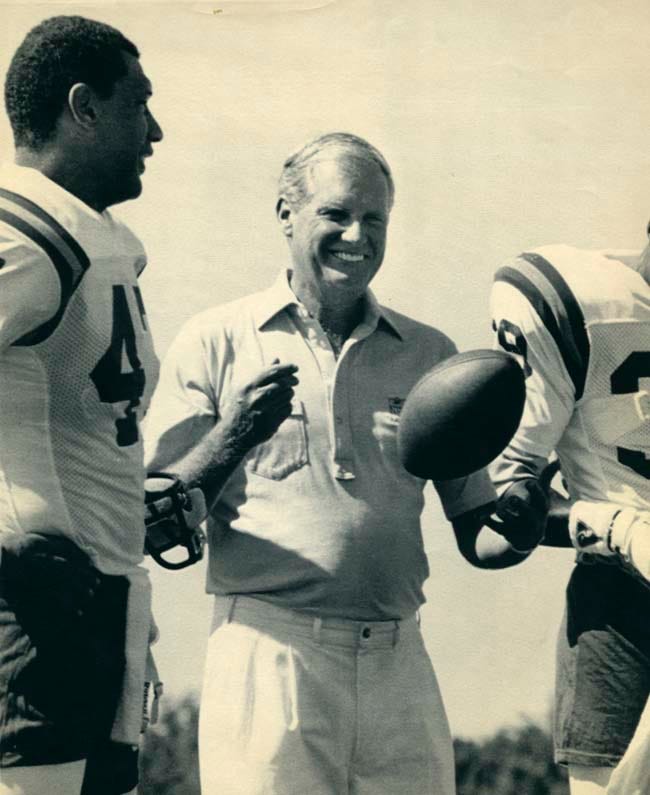 Movie Theaters To The Super Bowl
Mike Lynn's rise to one of footballs most prestigious positions is a legendary one. Born in Scranton PA, Lynn worked retail at a Dixie-Mart and managed a movie theater in Memphis, Tenn., where he routinely boasted about hanging out with celebrities like Elvis Presley. Although enjoyable, the entourage of Presley didn't fulfill Lynn's dream, he wanted to work for a professional football team (Source).
In 1974 - Lynn, then 38, wrote Vikings owner Max Winter a letter asking for a job with the team. Impressed by Lynn's direct approach, Winter hired him as a personal assistant. But less than a year later, Winter named him the Minnesota Vikings next general manager following the departure of GM Jim Finks. In the next four years, Lynn and the Vikings experienced tremendous success with four consecutive division titles and one Super Bowl appearance. Even with their success, Winter found himself uneasy with Lynn. He loved him as a general manager, perhaps the best in football, but was unsettled by his scheming demeanor.
Initial disagreements between Lynn and Winter surfaced when the Vikings started exploring new stadium options throughout the late 1970s. Winter, along with the old money of Minneapolis, secured public funding to move the Vikings into a multipurpose dome downtown from their open-air stadium in Bloomington. Lynn wanted the Vikings to remain outdoors and keep the stadium in the suburbs, which only fueled fans anxiety that the team might relocate to Phoenix without a new stadium.
Lynn, not even an owner, attempted to flex his muscle as the best general manager in the league. Winter was furious, and started getting pressure from the pro-dome backers to rein Lynn in and keep the project on schedule in Minneapolis. Motivated to appease their investors and finish construction, Winter proposed a unique agreement to Lynn.
Details Of The Deal
Winter had the Vikings legal counsel draw up a deal that named Lynn the president of Vikings Development, the subsidiary that would be responsible for managing the private boxes at the new Minneapolis Metrodome. In addition to a new title, Lynn was able to negotiate a clause that entitled him to 10 percent of the "adjusted gross income" from all Vikings games, all University of Minnesota football games through 2006, and Twins games through 2009 - plus every concert, rodeo, and high school game for which fans rented luxury suites (Source).
As the years started to pass and the money came rolling in, the Vikings brass tried to renege on the deal. Lawyers point to two specific clauses that make the agreement "bulletproof" (Source):
"such compensation shall be payable to Lynn for the entire period Vikings Development, or its affiliates, successors and assigns, shall be entitled to manage and lease/sell private box suites in such stadium."
"irrespective of a future sale of the capital stock or assets of Vikings Football. In event of Lynn's death prior to the conclusion of the term, such compensation shall thereafter be paid to such person or persons as expressly designated in Lynn's Last Will and Testament.
So if the contract is unbreakable, can't you just settle? Gary Woods, former team president, said the Vikings offered Lynn a lump-sum payment in 1999 in an effort to secure all suite revenue but the sides could not reach an agreement. It's estimated that the contract paid Lynn between $14 million and $20 million since he signed it in 1979 and Vikings last Metrodome home game in 2013.
Similar to the story of Ozzie and Daniel Silva, Mike Lynn was a master negotiator and had a progressive mindset when it came to securing assets that could pay him a fortune throughout his retirement. Ultimately, the lesson learned from both deals is to look beyond the obvious, negotiate for assets that will appreciate in value and continue to fund your future.
If you enjoyed today's email, subscribe now to receive future emails directly in your inbox.
Extra Credit
Besides his incredible luxury suite deal, Mike Lynn might be more known in Vikings history for his infamous trade for Herschel Walker in 1989, the largest trade in NFL history. Feeling like the Vikings were only one player away from making it back to the Super Bowl, Lynn traded eight of Minnesota's future draft picks to Dallas. Minnesota never won a championship and those draft picks were credited with turning the Cowboys from 1-15 to three time Super Bowl Champions in the 1990s.
Ps. Remember when snow caused the Metrodome roof to fall in? I was always curious why an engineer decided to put an inflatable roof on a stadium in a city that averages over 100 days of snow fall yearly.
Want To Submit A Topic?
As we continue to get inbound request regarding specific topics, we'd like to create a streamlined process. Please use the form below to submit potential topics for Huddle Up to write about. If we select your topic, we'll give you a shoutout!