NY Knicks: Breaking Down The $4.6 Billion Franchise
Despite consistently being one of the worst teams in the NBA, the NY Knicks are valued at a league-high $4.6 billion — but why?
Every morning I write an email discussing the business and money behind sports. If you would like to receive it directly in your inbox, subscribe now.
Friends,
Despite missing the playoffs seven consecutive years, firing more than ten different head coaches in the last decade, and posting the lowest winning percentage in the NBA since 2000 — the New York Knicks are still the most valuable franchise in the NBA at $4.6 billion.
How?
Spoiler Alert — In case you haven't noticed, winning doesn't equate to valuation.
Today we'll break down the ownership structure of the New York Knicks, run some numbers on their valuation—head to toe—and uncover what makes the worst team in basketball the most valuable.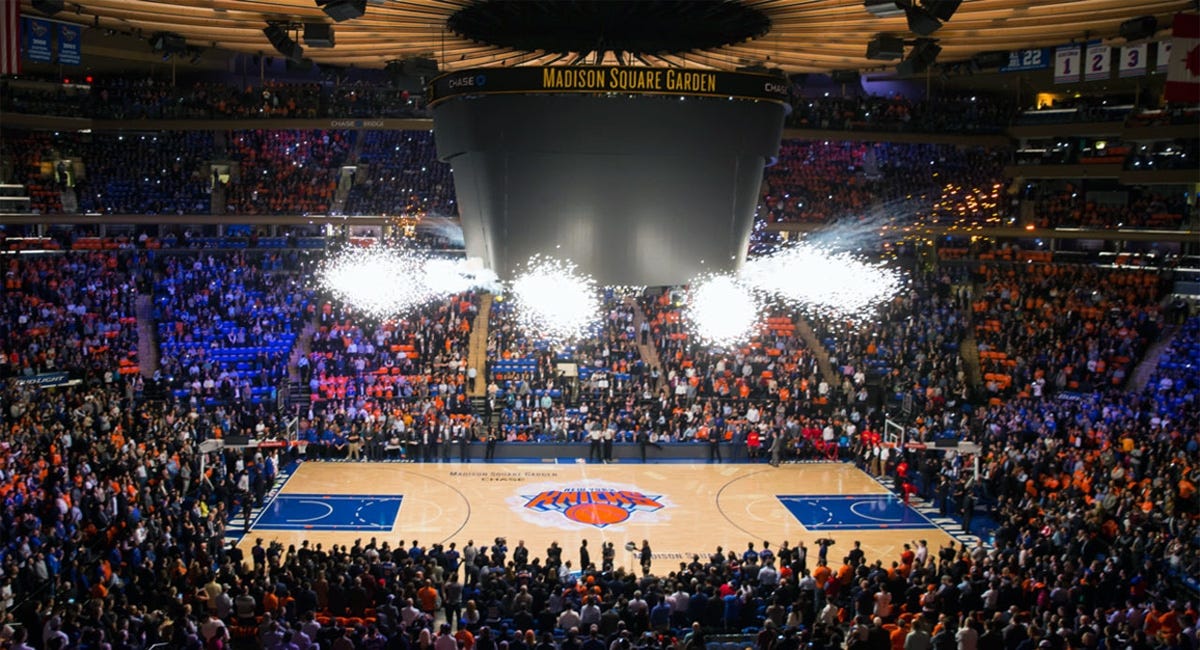 (📸 / New York Knicks)
Ownership Structure
From an ownership perspective, the New York Knicks sit within the sports portfolio of the Madison Square Garden Sports Corp. (MSG Sports), which houses a collection of sports related assets including:
New York Knicks (NBA)

New York Rangers (NHL)

Westchester Knicks (NBAGL)

Hartford Wolf Pack (AHL)

Counter Logic Gaming (esports)

Knicks Gaming (NBA 2K League)
In addition to specific franchise holdings across the NBA, NHL, developmental leagues and esports, MSG Sports also owns two professional sports team performance centers — the MSG Training Center in Greenburgh, NY and the CLG Performance Center in Los Angeles, CA.
But you thought James Dolan was the owner?
Short answer, he is — here's the story.
Dolan's father, Charles, was a New York cable mogul who founded Cablevision in 1974 — a company that would become one of the largest cable providers in the United States and was instrumental in bringing New York Knicks and Rangers games onto television in the 1970s.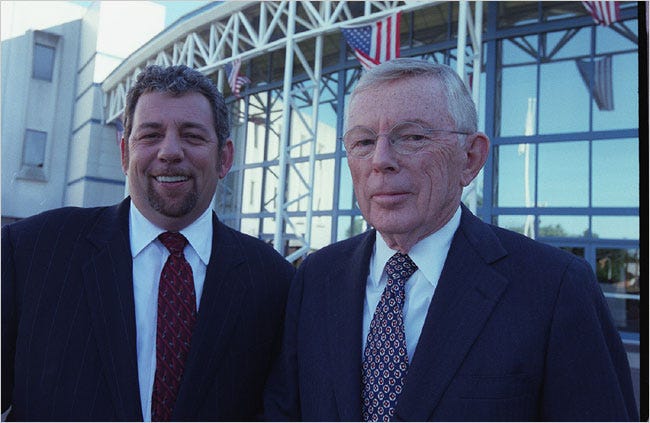 (📸 / The NY Times)
Prior to taking over as CEO of Cablevision in 1995, James Dolan worked various jobs for his father including selling subscriptions and advertising while also launching and running a sports radio station in Cleveland.
The funniest part?
When asked why he elevated his son to CEO, Charles Dolan said "Mostly, it was because no one else wanted it," New York Magazine wrote.
Long story short — Cablevision, who already owned part of the MSG Companies through a previous deal, bought out ITT Corp. for $600M in 1997 to assume full control of the Knicks.
Two years later, Dolan became chairman of MSG and assumed the day-to-day responsibilities of the NY Knicks and regional sports networks.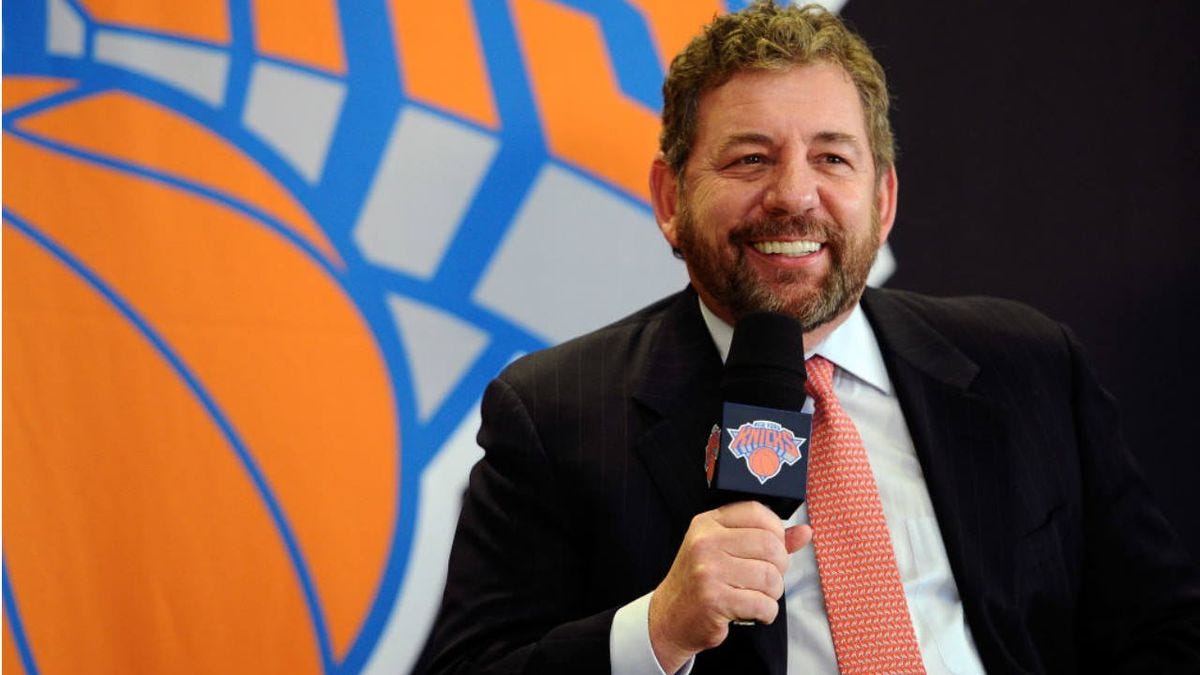 (📸 / Fox23)
A lot has happened since — In 2010, prior to selling Cablevision to Altice for $17.7 billion in 2016, Dolan spun off the Knicks, Rangers, and other assets into the Madison Square Garden Company.
Dolan named himself executive chairman and CEO of the Madison Square Garden Company—which includes MSG Sports and their entertainment arm "MSG Entertainment"—as well as executive chairman of MSG Networks.
Valuation & Financial Overview
Fast forward to 2020 and the New York Knicks, a premier franchise from a geographical perspective, are the most valuable franchise in NBA history at $4.6 billion — a massive increase from their $300M purchase price in 1997 and slightly ahead of the traditional powerhouse Los Angeles Lakers.
Here's where each team is currently valued (Source):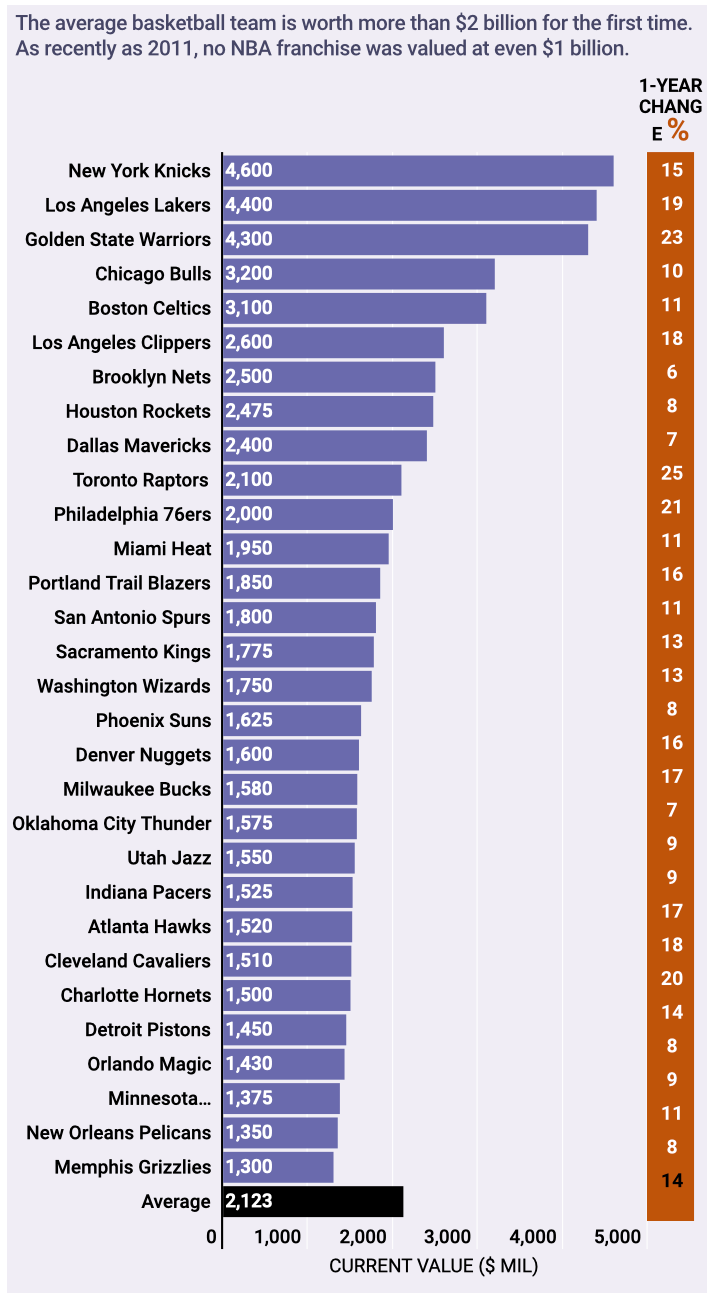 From a revenue perspective, the New York Knicks have also shown steady growth.
Arena related items including ticket sales, merchandise, sponsorships, and luxury suites make up ~40% of their revenue, with national and local television deals filling out the rest.
Here's a look at how their revenue has trended since 2001: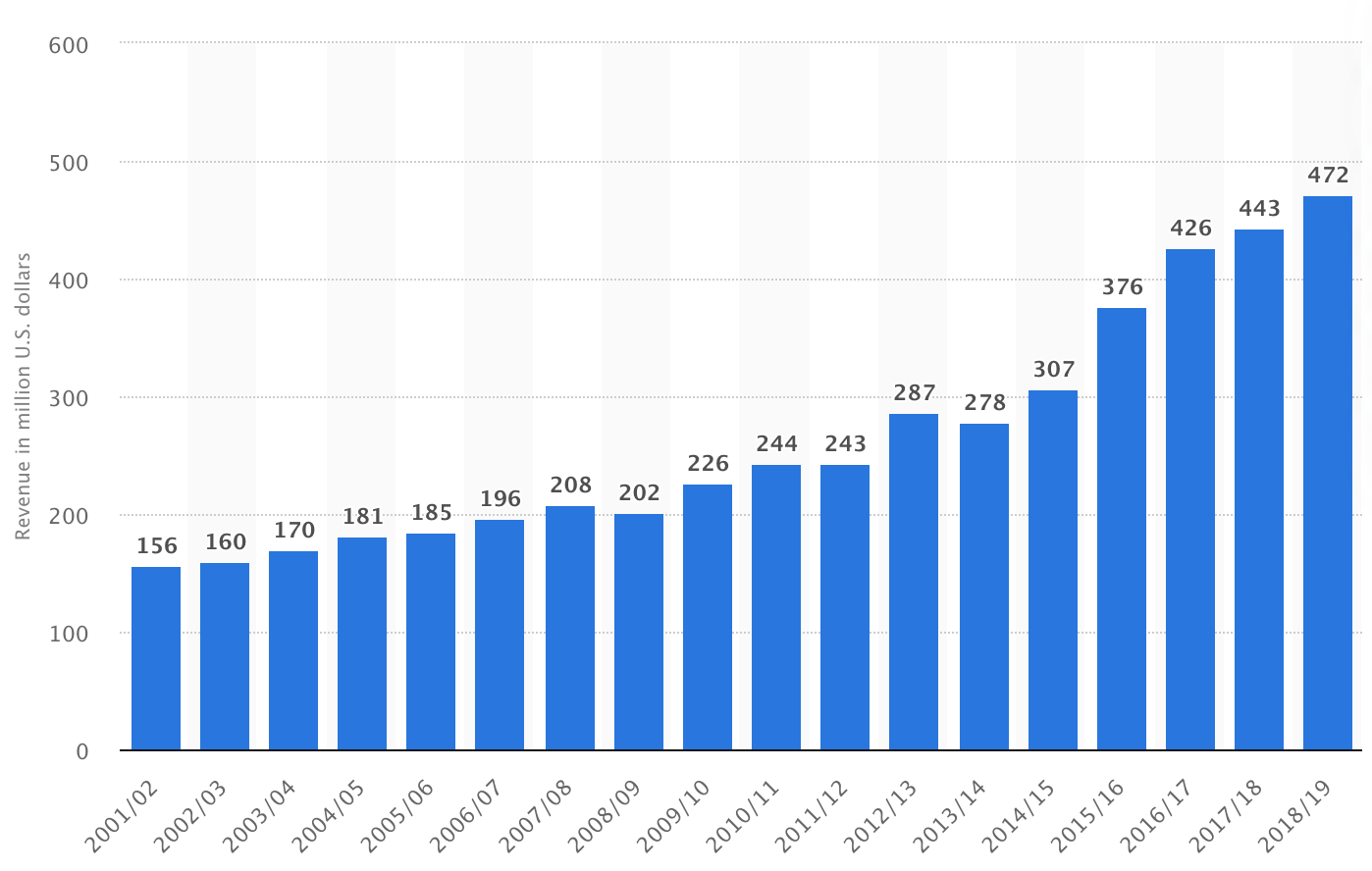 (Source / Statista)
A continued increase in team revenue and national media contracts certainly play a part, but when it comes to valuation—despite consistently being one of the worst teams in the NBA—the New York Knicks have a distinct advantage in a few categories.
Geographic Location

Madison Square Garden

Local Media Rights
Let's quickly run through each of them…
Geographic Location
An estimated 44% of the New York Knicks valuation is due to their geographic location within New York City — meaning their rights to NYC and its surrounding markets from a merchandising, sponsorship, television perspective and more is currently worth over $2 billion (Source).
That seems high?
Here's a crazy stat — The $2 billion value placed on the NYC market is higher than the total franchise valuation of 20 NBA teams.
Madison Square Garden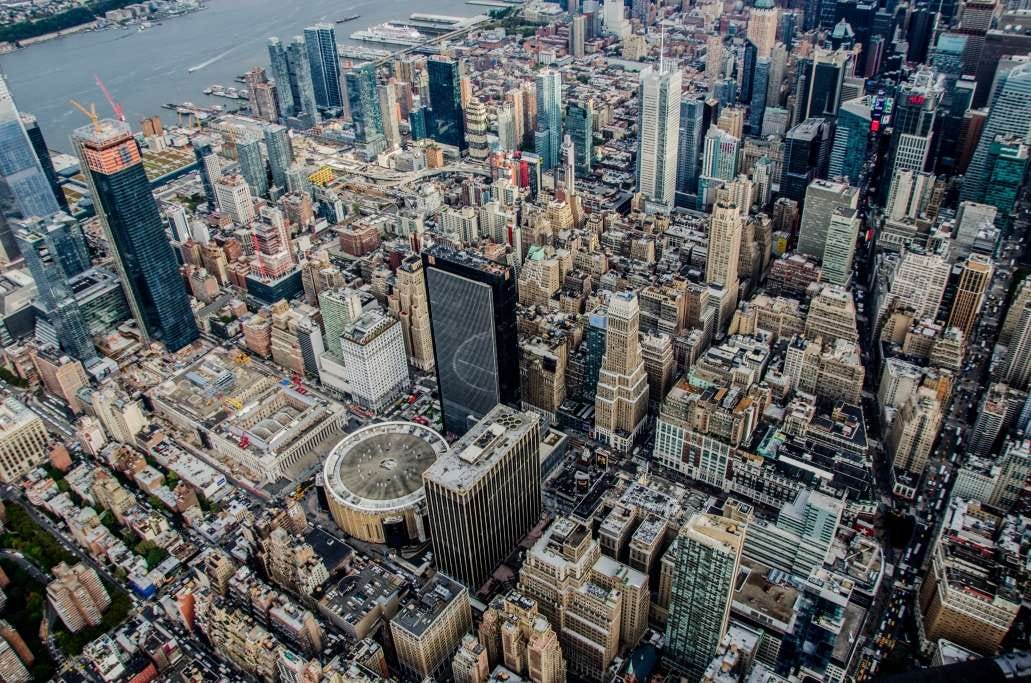 (📸 / Attraction Pass)
Second only to the overall location of the franchise, ownership of Madison Square Garden—one of the most famous arenas in the world and home of the NY Knicks & Rangers—makes up an estimated 25% of the teams valuation, according to Forbes (Source).
At 25% of the overall franchise valuation, estimates put the real estate value of Madison Square Garden at $1.15 billion — which might even be low.
Given the location of Madison Square Garden, you could argue that it should be grouped with the overall inherent value of the franchise being located within NYC. Regardless, the concept still rings true — the ability to call NYC home and having physical ownership of their historical arena equates to over $3 billion in value for the NY Knicks, or almost 70% of their total valuation.
Local Media Rights
Similar to the narrative of geographic location and Madison Square Garden, the New York Knicks have heavily benefited from having larger local media rights than the majority of the NBA.
The Knicks currently make over $100M in local media rights annually, while teams like the Memphis Grizzlies—who made the playoffs in seven out of ten seasons last decade—bring in less than $10M each year.
Again — winning doesn't correlate to a high valuation.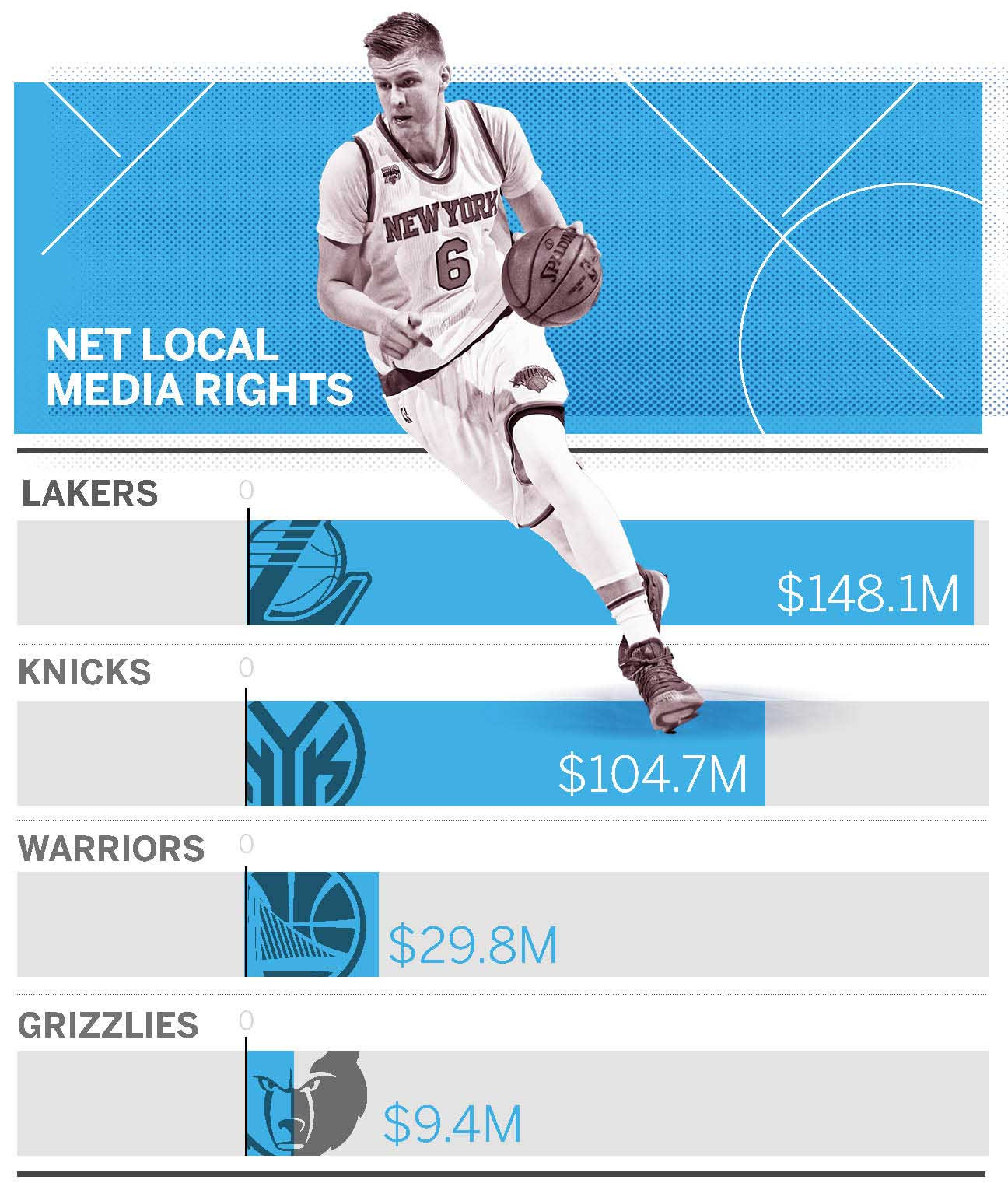 (Chart Source / ESPN)
While fans, media, NBA players and personnel continue to complain about NY Knicks owner James Dolan, one thing has become clear — it doesn't matter.
As long as national & local media deals, ticket sales, merchandise, and sponsorships continue to reach all time highs—which continues to push the New York Knicks valuation north as well—why would James Dolan even consider selling his storied franchise?
The short answer?
He won't.
(P.S. - Team valuations and percentage breakdowns were pulled from the annual Forbes study. You can read it here.)
If you enjoyed today's email, subscribe now to receive future emails directly in your inbox.
---
This Newsletter Is Brought To You By…

Don't sacrifice your ability to be healthy, active, and at your best to enjoy a great beer - Athletic Brewing has created an innovative lineup of refreshing, non-alcoholic craft beers. At Athletic Brewing, they're all about re-imagining beer for the modern adult.
With Athletic beers, you can have the full relaxing ritual of drinking a great beer to wind down the day, with your dinner, or day drinking, without derailing the rest of your day or week.
Looking for a great beer for Sunday through Thursday nights? Athletic's got you covered.
Give them a try - use "JOE25" for 25% off your first order at athleticbrewing.com.