Discover more from Huddle Up
A 3x weekly newsletter breaking down the business and money behind sports. Join 100,000+ subscribers.
Over 119,000 subscribers
The Former NFL Player Turned Neurosurgeon
One of the most impressive NFL players of all time, didn't ever actually play in a regular season game.
Every morning I write an email discussing the business and money behind sports. If you would like to receive it directly in your inbox, subscribe now.
Friends,
When it comes to the most impressive people that have ever played professional football, there are a few different ways to think about it.
Does "impressive" mean the best player, the smartest, or the most charitable?
No matter which way you want to think about the question, you simply can't have a comprehensive discussion without including former NFL player Myron Rolle.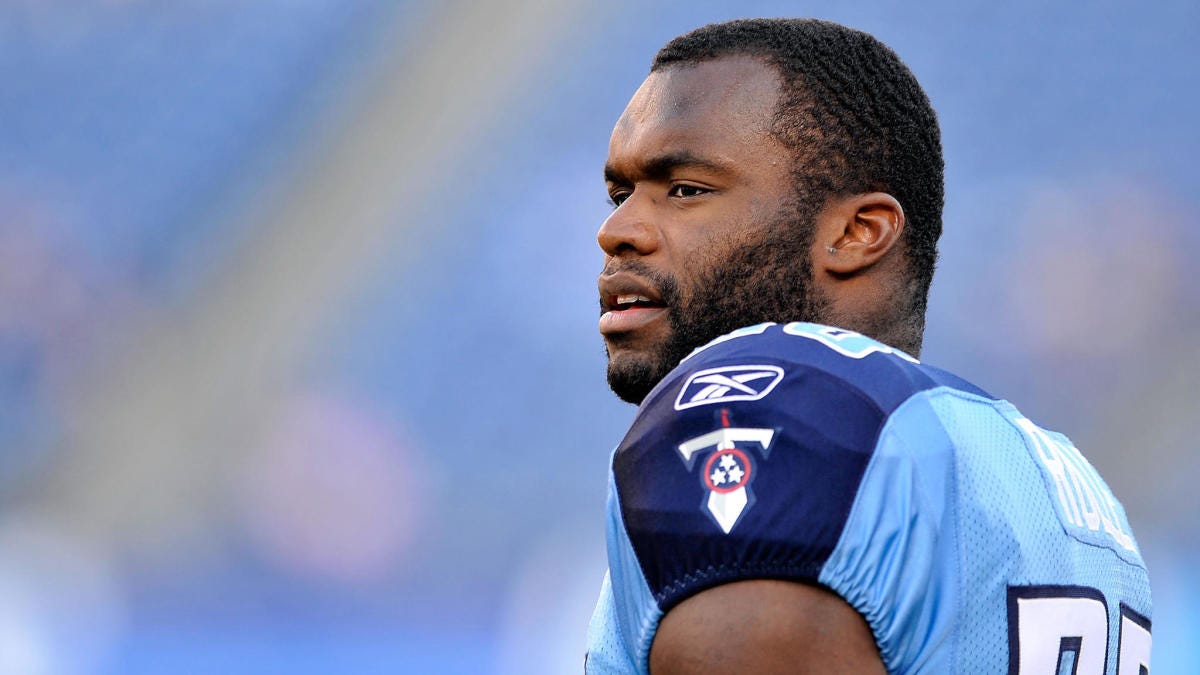 Myron Rolle's family is originally from the Bahamas, but settled down in New Jersey by the time he was three. Growing up in a middle class household, Myron was taught the importance of education from a young age.
For instance - When Myron was in 5th grade, his older brother gave him the book "Gifted Hands", by Dr. Ben Carson. Myron finished the book in three days, particularly struck by the importance of medicine. To this day, Myron still credits the book with structuring the overall direction of his life (Source).
Along with an early commitment to education at home, Myron Rolle excelled in sports as a young child.
When it came time for high school, Myron was offered a full athletic scholarship to attend a prestigious preparatory school in Princeton, New Jersey.
Myron was uncomfortable at first, stating that "there were maybe seven or eight black kids in the whole school, and all of us were athletes. (Source)"
How did Myron feel when his new friends were being picked up in Bentleys, or sitting court side at New York Knicks games on the weekend (Source)?
"Honestly, that situation was a little weird, adjusting to kids who had a lot of money. I never really felt like I was around people who are like me."
In an effort to dispel the the notion he was just a "jock", and make himself a more "well-rounded person", Myron continued to expand his interests beyond athletics.
When he wasn't on the football field, you could find Myron giving tours around campus, conducting his duties as student body president, playing the saxophone in the band, or acting in school plays.
For the typical high school student, that would have been impressive enough - but when it came to football, Myron elevated himself to an even higher standard.
Myron Rolle was an incredible football player. As the #1 ranked high school football player in the country, the scholarship offers were coming in daily. In total, Rolle received over 80 scholarship offers from some of the most prestigious universities in the country (Source).
His checklist for picking a school?
Myron demanded that the school had a history of both academic and athletic success. He talked to head coaches from Oklahoma, Florida State, and Michigan about his medical school aspirations and the overall importance of education in his decision (Source).
Ultimately, Myron decided to enroll at Florida State University.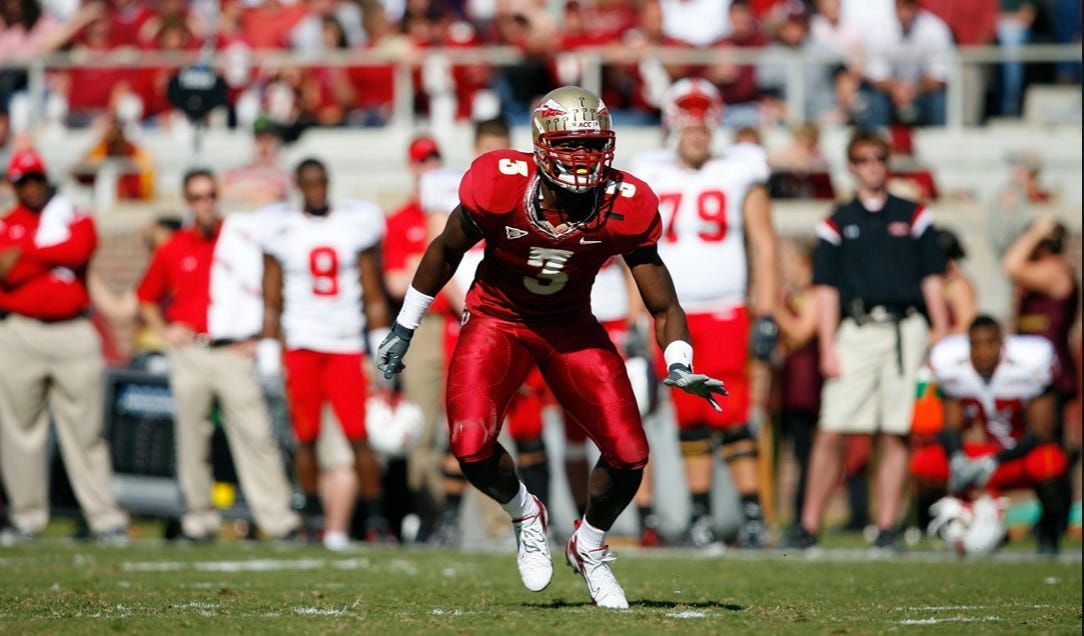 To keep a long story short, Rolle continued his display of academic and athletic excellence at Florida State.
On the field, Rolle became an All-American football player and a cornerstone of the Seminole defense. Off the field, Rolle graduated in 2.5 years with a 3.75 GPA - commonly taking 18-20 credits during his summer "break".
With academic success, came opportunities.
After his Junior year, Rolle was awarded the Rhodes Scholarship. Established in 1902, the Rhodes Scholarship is the most prestigious collegiate academic award in the country.
Previous Rhodes Scholars include (Source):
Bill Clinton

Bill Bradley

Susan Rice

Edwin Hubble

Dean Rusk

Cory Booker
As a Rhodes Scholar recipient, Rolle received full tuition to the University of Oxford to study a program of his choice.
The issue?
If he accepted the scholarship, Rolle would have to miss his senior year of college football - causing an all but certain drop from the 1st round of the NFL Draft.
After back and forth discussion with his parents, coaches, mentors and more, Rolle decided the opportunity at Oxford was too good to pass up. Within months, Rolle announced his decision to enroll in the masters program for medical anthropology at Oxford University. He would skip his senior year of football, training for the NFL Draft while at Oxford.
After completing the masters program in 2009, Rolle was selected by the Tennessee Titans in the 6th round of the 2010 NFL Draft. Unfortunately, Rolle's NFL career was short lived. After two years with the Titans, and a brief stint with the Steelers, Rolle's career came to an end without ever playing in a single regular season game.
Rolle believes his academic success and decision to attend Oxford University had a meaningful impact on the way NFL coaches and personnel treated him (Source).
"The conversation wasn't 'Hey Myron, I like the way you got on the hash mark, backpedaled, found the receiver in a Cover 2.' It was more like 'Myron, so how do you know President Clinton?'" a reference to a trip he took to Africa with the former president and others as part of the Clinton Global Initiative. "The coaches and general managers, they wanted to ask me about how I felt about health care in the United States right now. Going for the Rhodes, it really put a label on me that was hard to shake, and frankly I don't think that I did shake it."
Instead of sulking in sorrow after being released, the Rhodes Scholar put one foot in front of the other and kept moving forward. By the following year, Rolle was enrolled at the Florida State University School of Medicine.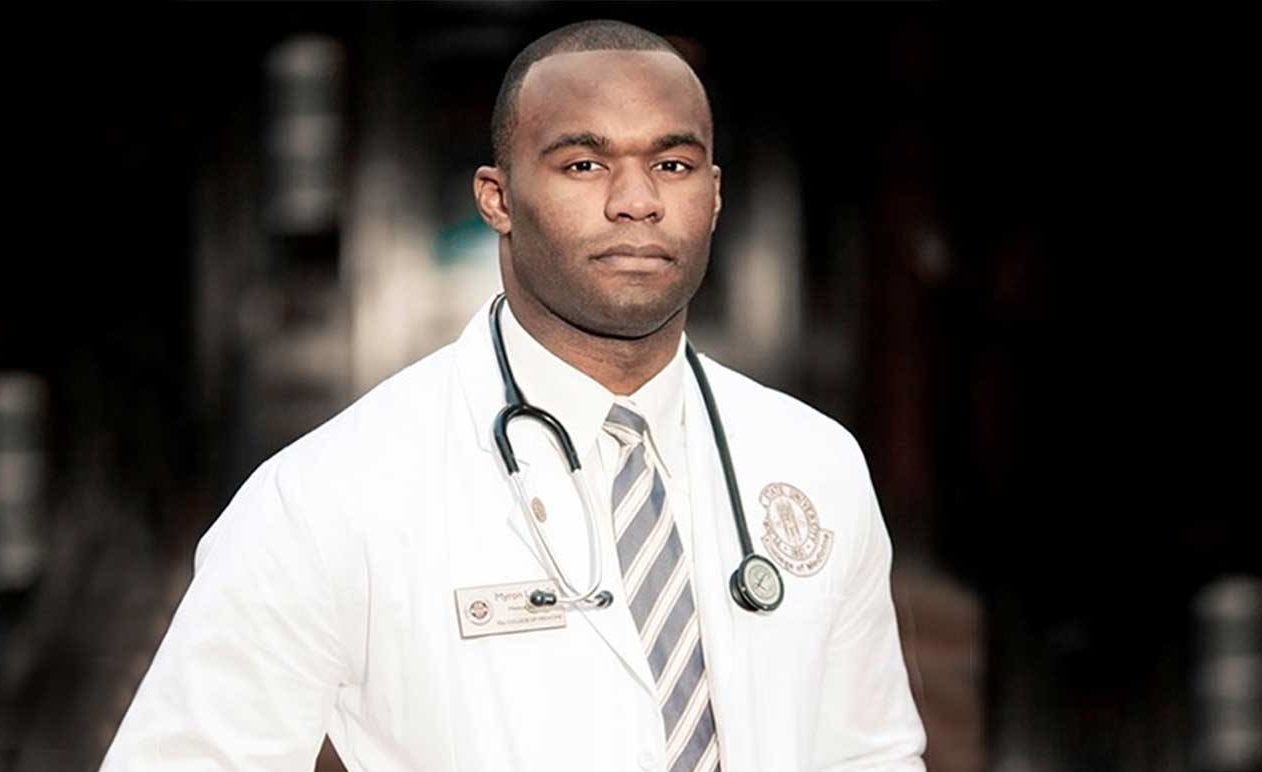 Four years later, Rolle graduated from the Florida State School of Medicine and was admitted to the neurosurgery program at Harvard University.
As a resident at Massachusetts General Hospital, Myron Rolle has played a pivotal role in the COVID-19 pandemic. The local Boston hospital has been hit especially hard, transforming the floor typically used for neurosurgery into an emergency department for COVID-19 patients.
With an influx of patients and a strain on resources, Rolle has been asked to step up. For the last several months he has moved away from his typical duties as a neurosurgery resident, now providing COVID-19 related assistance to emergency department nurses and routinely completing 24-hour shifts.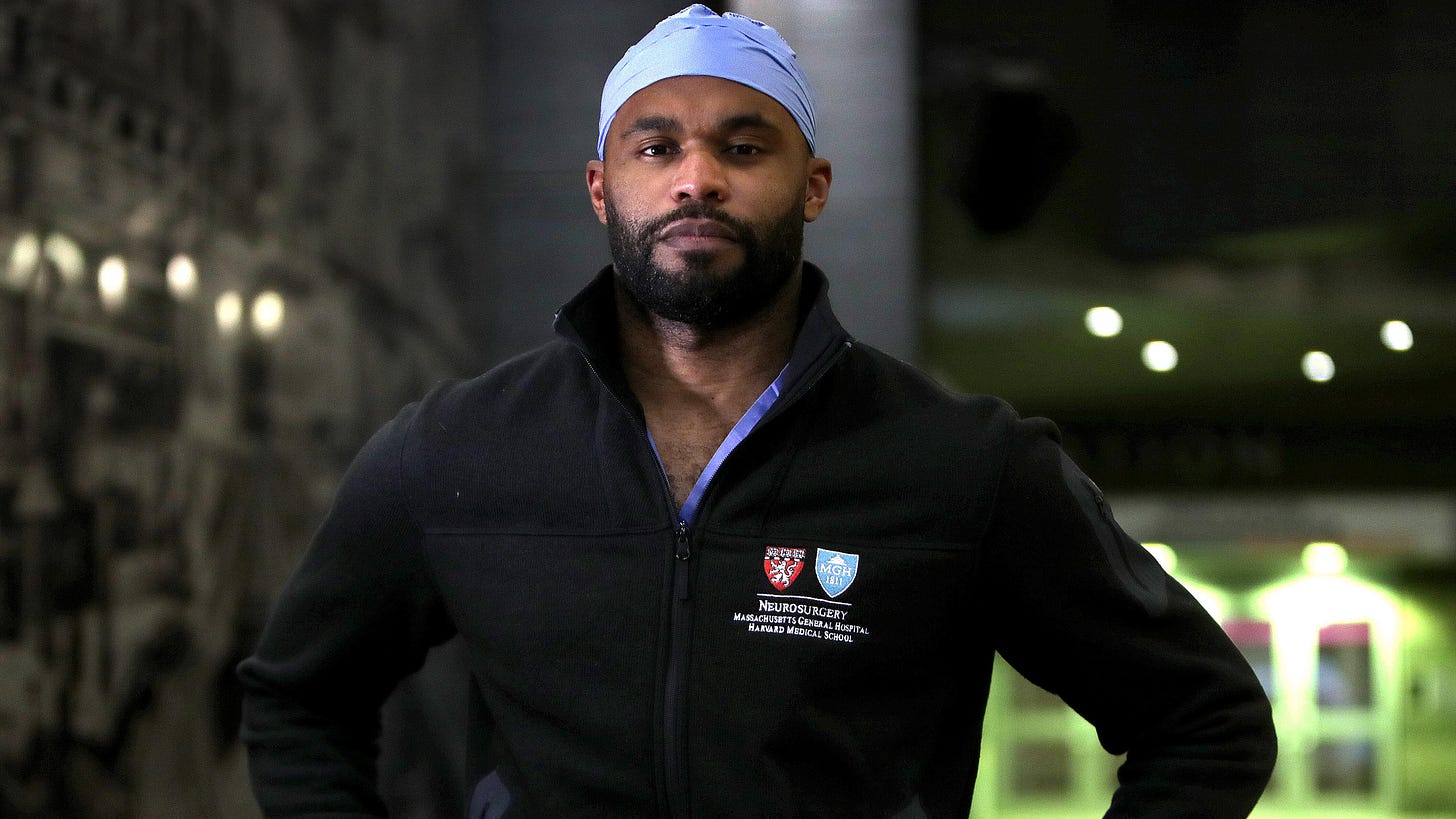 Myron Rolle has consistently proven himself to be the perfect example of how an athlete should prepare themselves for life after sports. Instead of taking the safe route of college to the NFL, and securing a few million dollars in guaranteed money, Rolle had the fortitude to set himself up for a non-physically demanding career he can excel in for the next forty years.
Not bad for a kid from the Bahamas.
If you enjoyed today's email, subscribe now to receive future emails directly in your inbox.
Extra Credit
Today's extra credit is a video interview Myron Rolle did with ESPN's Wright Thompson in March. The two discussed Rolle's educational journey from childhood to Harvard, the impact COVID-19 has had on our hospital infrastructure, and how we can accelerate a return to normalcy.
Want To Submit A Topic? 
As we continue to get inbound request regarding specific topics, we'd like to create a streamlined process. Please use the form below to submit potential topics for Huddle Up to write about. If we select your topic, we'll give you a shoutout!