The NBA's Next Step For Global Expansion
How the NBA plans to increase the popularity of basketball within Africa.
Every morning I write an email discussing the business and money behind sports. If you would like to receive it directly in your inbox, subscribe now.
Friends,
Last week NBA Commissioner Adam Silver named investment banker Victor Williams the new CEO of NBA Africa. Williams will work out of the NBA's Africa Headquarters in Johannesburg and be tasked with continuing the development of the region (Source).
What's the significance of NBA Africa?
From the players to the fans, the NBA has become increasingly more global in the six short years since Adam Silver was named commissioner. The problem? Over the last couple years, the growth of international players seems to be experiencing a plateau, a trend Silver would like to correct.
When Silver took over in 2014, there were ~85 international players on NBA rosters. On opening night of the 2019-2020 season, there were 108 international players from 38 countries, a 27% increase, but still less than the 110 peak we saw on opening night four years ago (Source).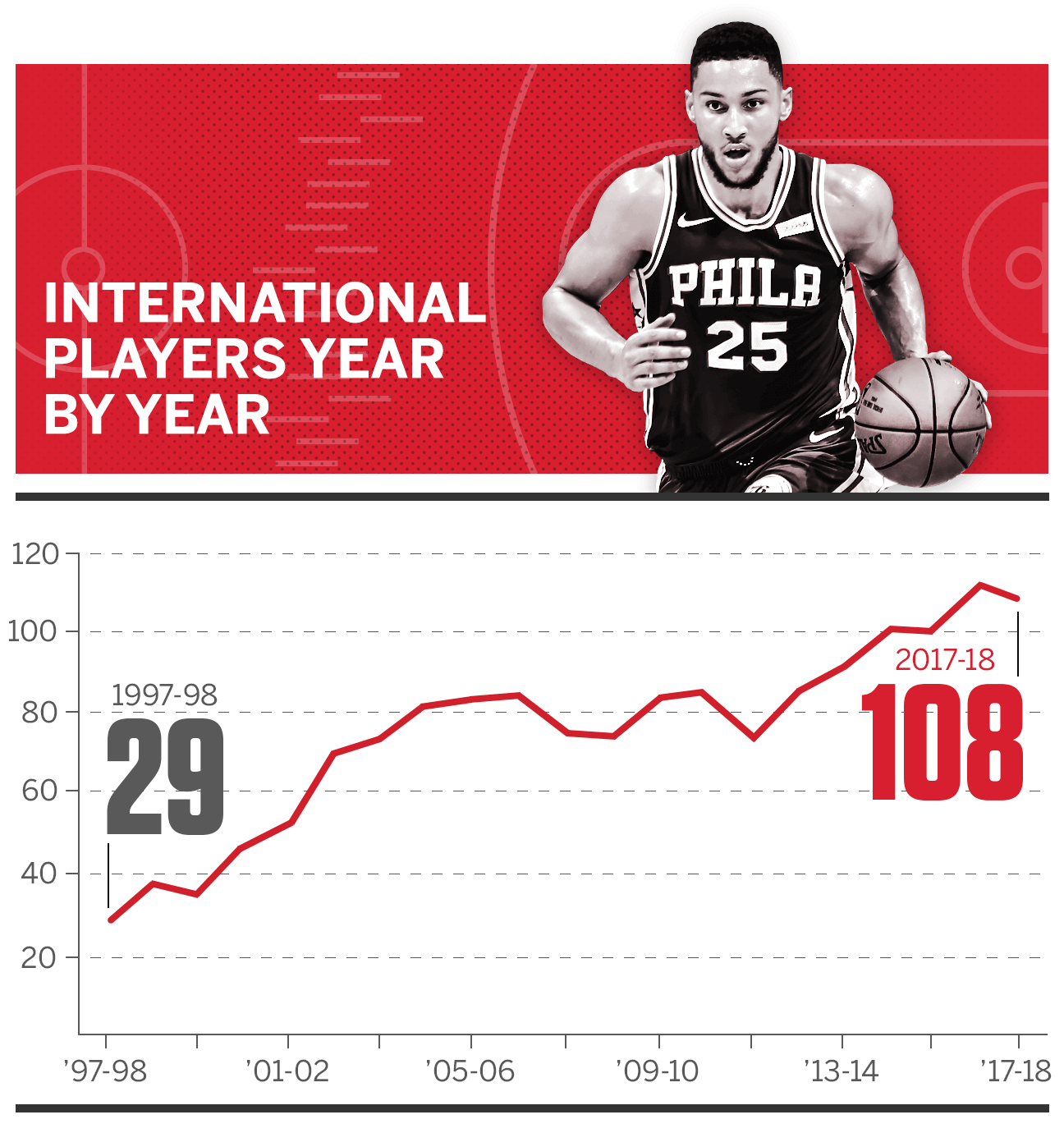 The increase hasn't been fueled by mediocre players either, the 2020 NBA All-Star game featured 8 international players, two of which were from Africa (Source).
Giannis Antetokounmpo (Milwaukee Bucks; Greece)

Luka Dončić (Dallas Mavericks; Slovenia)

Joel Embiid (Philadelphia 76ers; Cameroon; BWB Africa 2011)

Rudy Gobert (Utah Jazz; France)

Nikola Jokić (Denver Nuggets; Serbia)

Domantas Sabonis (Indiana Pacers; Lithuania)

Pascal Siakam (Toronto Raptors; Cameroon; BWB Africa 2012)

Ben Simmons (76ers; Australia)
When it comes to Africa, the NBA is no where close to realizing their full potential.
Africa, the second largest continent in the world by both population and size, is estimated to have a population of 1.3 billion people - compared to a population of 375 million in North America. On top of that, the youth population within Africa is set to double by 2050 (Source). Going forward, Africa should be producing more NBA talent and providing a larger economic tailwind for the league.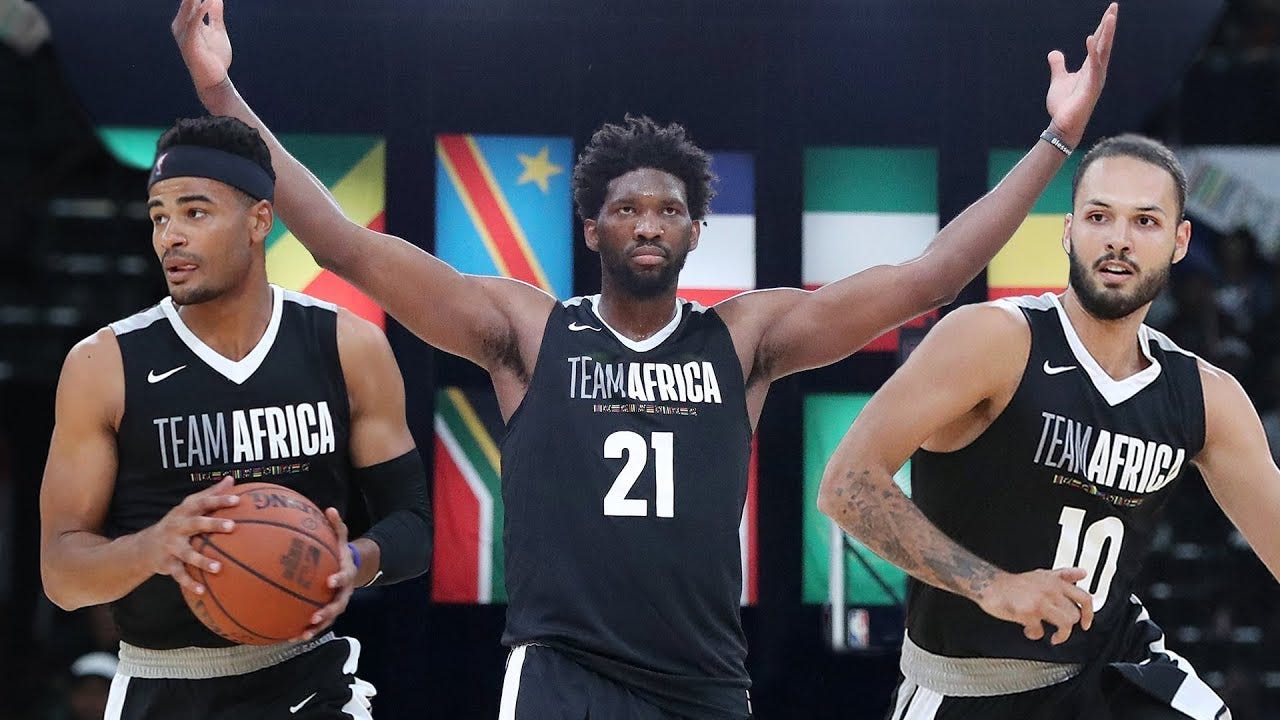 When it comes to the economic impact that Africa can provide, here is what commissioner Adam Silver said (Source):
"Africa is a huge economic engine," Silver said, noting that there are 438 companies in Africa that generate more than $1 billion in revenue annually. "And one place, though, where we haven't seen enormous economic growth yet is in the industry of sport. And that's something that we are all particularly focused on."
As a first step to realize this potential, the NBA launched the Basketball Africa League (BAL) last year, a 12-team league within Africa operated by the NBA and FIFA (Source).
The BAL is the NBA's first professional league owned and operated outside of the United States. The purpose of the BAL is to give African players a vision of how to develop their talent and potentially make it to the NBA, all without having to leave their home country like NBA stars Joel Embiid and Pascal Siakam did.
In order for Africa to succeed as a feeder country into the NBA, basketball and to some degree sports in general, need to become a first option for kids throughout the continent. The BAL should help with the social aspect, but ultimately the increased infrastructure investment the NBA is making will increase viewership and ultimately, overall interest in the product. Ultimately, it's important the NBA gets this right as the youth population within Africa is increasing and the region is a significant component to both the talent and economic projections of the NBA's future.
If you enjoyed today's email, subscribe now to receive future emails directly in your inbox.
Extra Credit
Joel Embiid is one of the biggest superstars in the NBA, but did you know up until 6 years ago his goal was to become a professional volleyball player?
This 20-minute vice documentary details Embiid's rise to NBA stardom, how Africa is full of NBA talent, and how one ex-NBA player plans to create infrastructure for athletes to succeed - I think you'll really enjoy it.
Also, the NBA Playoffs tip-off this afternoon with the Utah Jazz facing the Denver Nuggets at 1:30pm EST.
NBA Championship Odds (Source):
Milwaukee Bucks +260

Los Angeles Clippers +300

Los Angeles Lakers +320

Toronto Raptors +1000

Houston Rockets +1300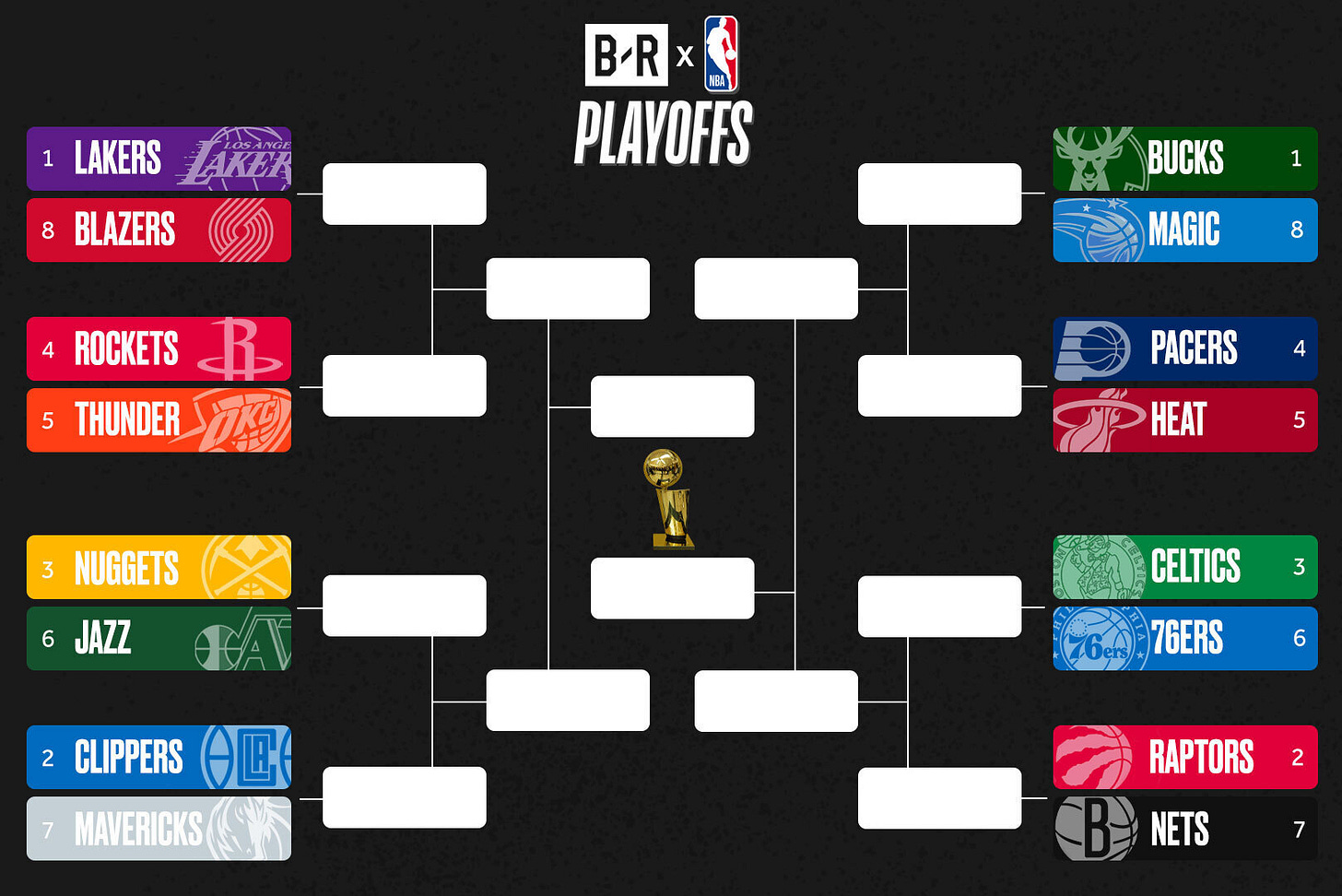 Want To Submit A Topic? 
As we continue to get inbound request regarding specific topics, we'd like to create a streamlined process. Please use the form below to submit potential topics for Huddle Up to write about. If we select your topic, we'll give you a shoutout!