Discover more from Huddle Up
A 3x weekly newsletter breaking down the business and money behind sports. Join 100,000+ subscribers.
Over 118,000 subscribers
The Rise Of Alternative Asset Trading Platforms For Sports Collectibles
As sports collectibles, like trading cards, have increased in popularity, investors have continued to look for better ways to trade, research, and insure their assets.
Every morning I write an email discussing the business and money behind sports. If you would like to receive it directly in your inbox, subscribe now.
Friends,
It's no secret - the alternative asset market for sports collectibles has been on fire.
Whether it was the one-of-a-kind Mike Trout rookie card selling at auction for $4M, or the Michael Jordan game-worn sneakers exchanging hands for $615,000, there has been a flood of new investors moving into the asset class looking for a way to diversify their investment portfolio.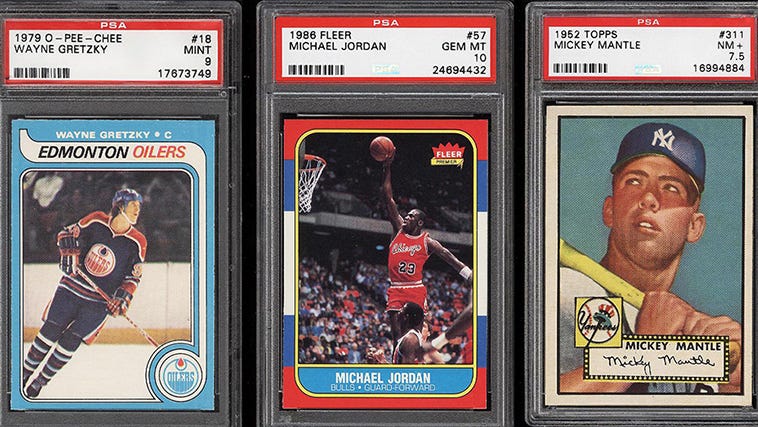 Even with so much attention on the asset class, investors still face many of the same challenges they did years ago. Some issues are inherent, like high volatility, but others, like liquidity and a lack of price transparency, could potentially be fixed through an intelligently designed exchange.
That's where Alt comes in - Alt, a new platform allowing investors and collectors alike to manage, insure, and leverage alternative assets, such as trading cards, has officially announced today their launch date of October 1st.
The concept isn't necessarily new, there are a few legitimate competitors, but Alt looks to differentiate themselves by offering an encompassing three-pronged approach:
Alt Platform - Alt allows for easy research, tracking, and management of alternative assets with real-time valuation using Alt's proprietary Alt Value.

Alt Insurance - Alt provides a dynamic insurance product to protect assets. A customer's insurance policy is scheduled and updated automatically via its connection to the Alt Platform and the Alt Value, ensuring complete coverage based on the holdings' market values.

Alt Vault - Alt provides a "vault as a service" where customers can physically store assets and transact with them through Alt's platform
In addition to launching the platform infrastructure, Alt has also raised its inaugural alternative asset fund, Alt Fund I, which has been active to say the least.
Within the last 6 weeks, Alt Fund I has purchased LeBron James & Giannis Antetokounmpo rookie cards for $1.8M and $1.812M respectively - both modern day basketball trading card records at the time of purchase.
You can sign up for Alt's waitlist here.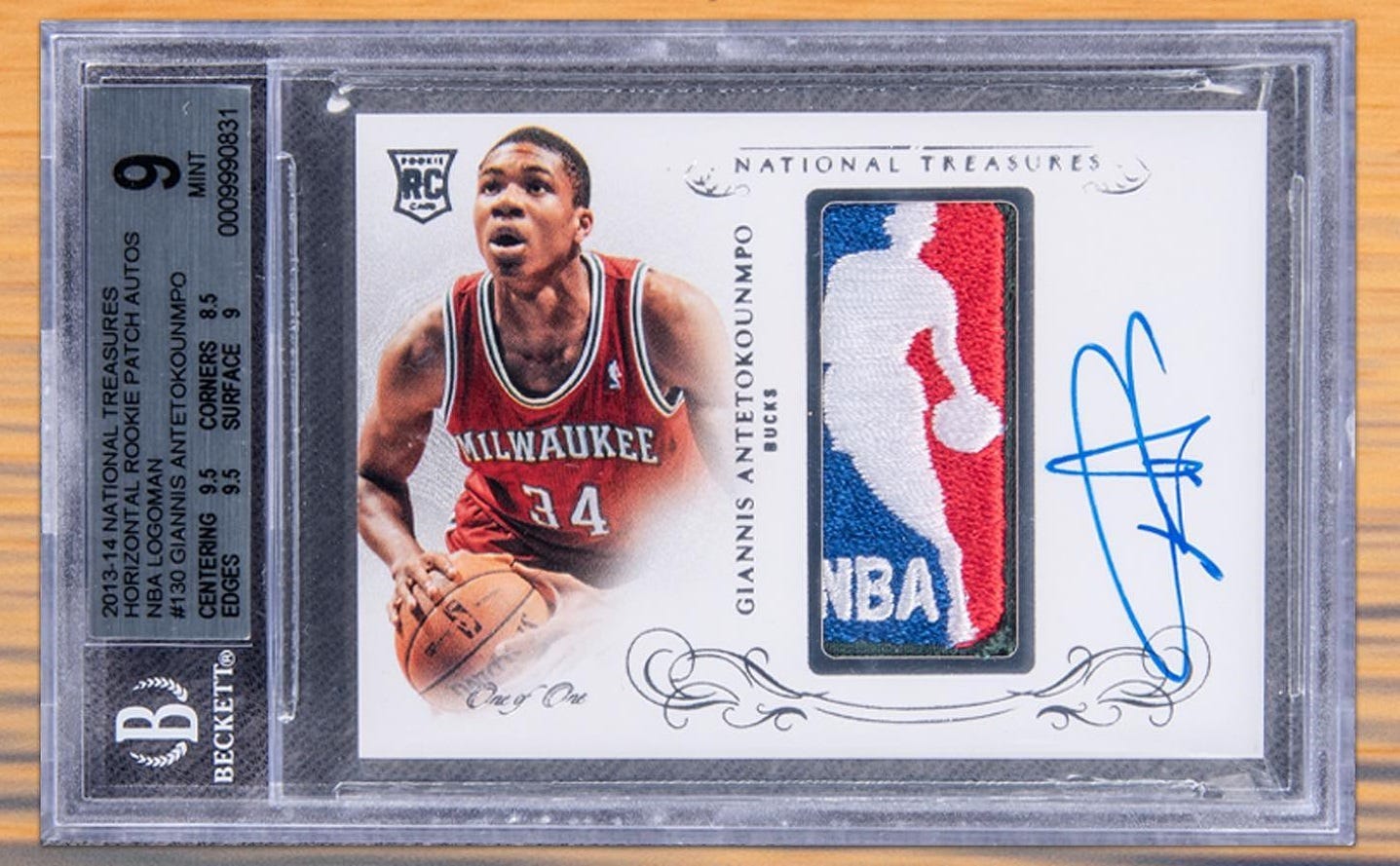 From a competition standpoint, the best place to look is Rally Rd.
Originally an alternative asset platform designed for partial ownership in exotic cars like Ferraris and antique Mustangs, Rally Rd. has transformed itself into an offering of sports cards, wine, art, jewelry, and more.
Here's how it works - Rally Rd turns alternative assets into SEC-registered securities, like mini-IPOs, which in turn enable investors to buy small stakes, sometimes as little as $5, in collectible assets like trading cards, art, shoes, watches, and more (Source).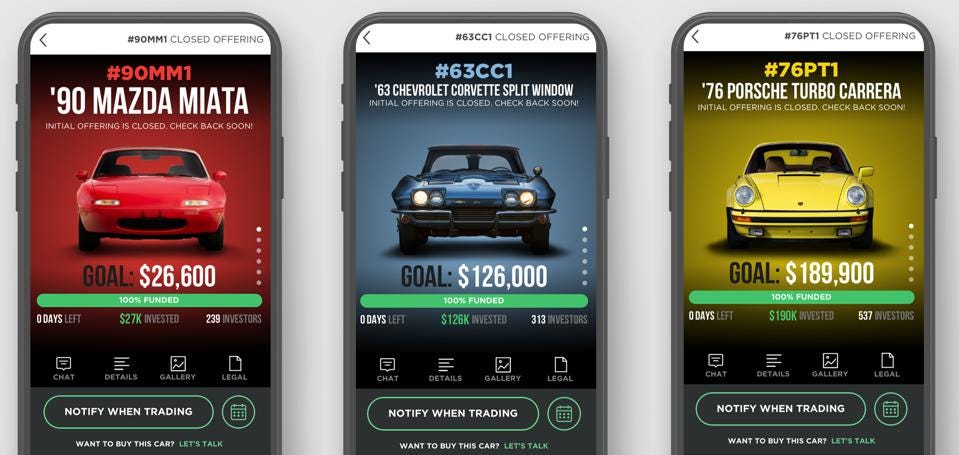 But have these alternative asset platforms actually seen consumer demand?
Short answer, yes.
I tend to think about it in two pieces. There has to be demand for the asset class based on historical price appreciation and the marketplace must offer unique collectibles to satisfy a wide range of investors.
From an asset performance standpoint, alternative assets have continued to show a real market. Since Rally Rd. launched secondary trading in July 2018, alternative assets on their platform have a total return of over 50% - outperforming equities, oil, and real estate during the same time period.
The global pandemic has only accelerated demand for these assets. According to sales data released by eBay, basketball card transaction history has increased 130% this year - while demand for baseball and football cards are also up, 50% and 47% respectively (Source).

When it comes to the second part of the equation, a unique offering of collectibles, Rally Rd has also excelled.
Within the last year, Rally Rd has IPO'd a $640,000 Lamborghini Countach Turbo and seen a pair of 1988 game worn Jordan III's trade up 354% since their pre-Last Dance IPO a few months back.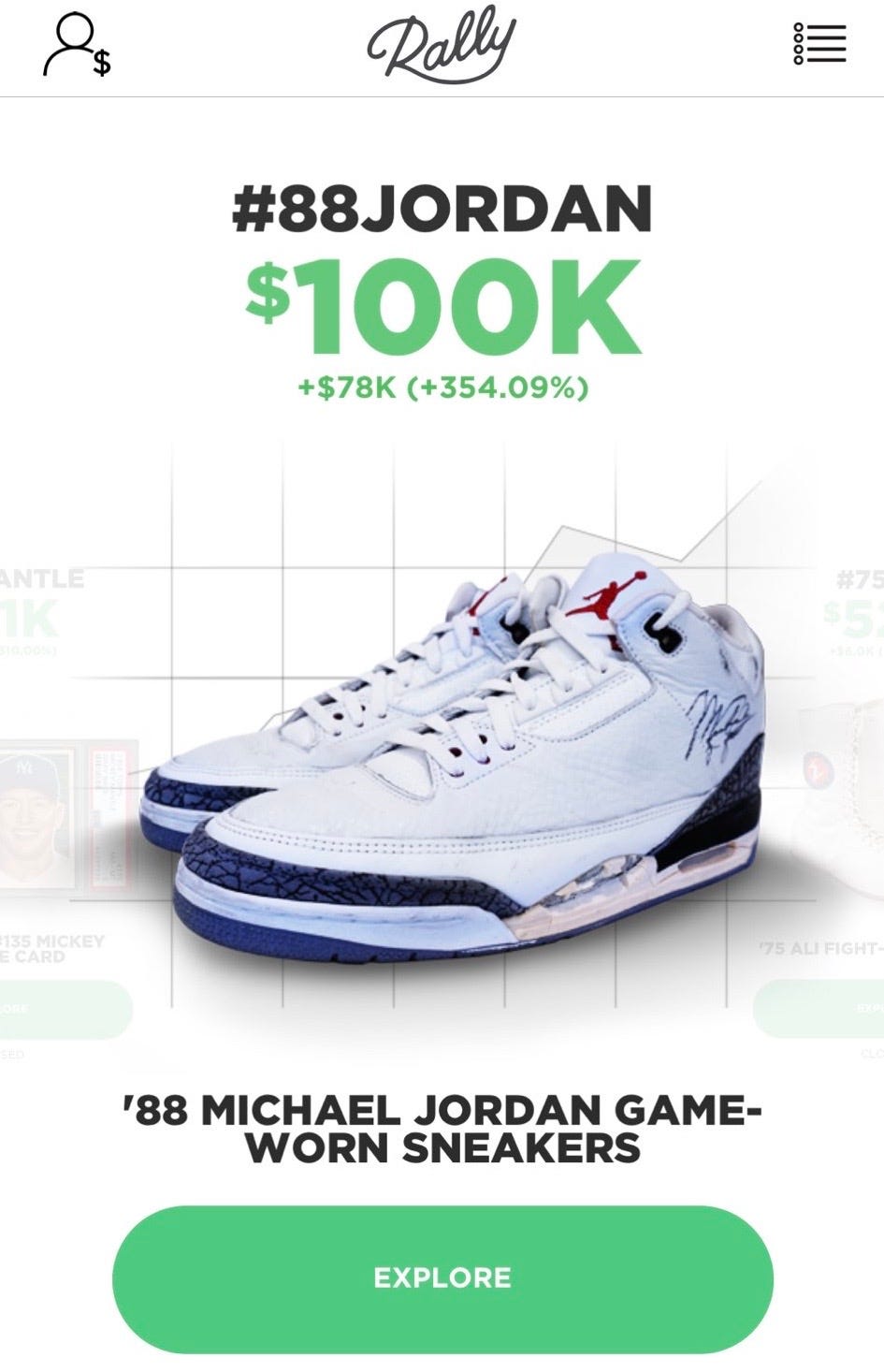 The demand for alternative assets has shown healthy growth, but still pales in comparison to the global stock and bond market. Reasons vary, but most revolve around the historical inability to solve market related issues like liquidity, price transparency, and physical storage of assets.
Through partial share offerings, Rally Rd has increased access for retail investors - while Alt looks to provide encompassing infrastructure to help investors manage, insure, and leverage alternative assets.
Ultimately, increased competition is beneficial for both buyers and sellers and it's going to take numerous platforms to legitimize alternative assets, sports collectibles specifically, as a real investment opportunity.
If you enjoyed today's email, subscribe now to receive future emails directly in your inbox.
Want To Submit A Topic? 
As we continue to get inbound request regarding specific topics, we'd like to create a streamlined process. Please use the form below to submit potential topics for Huddle Up to write about. If we select your topic, we'll give you a shoutout!